Classroom w/video Conferencing Rental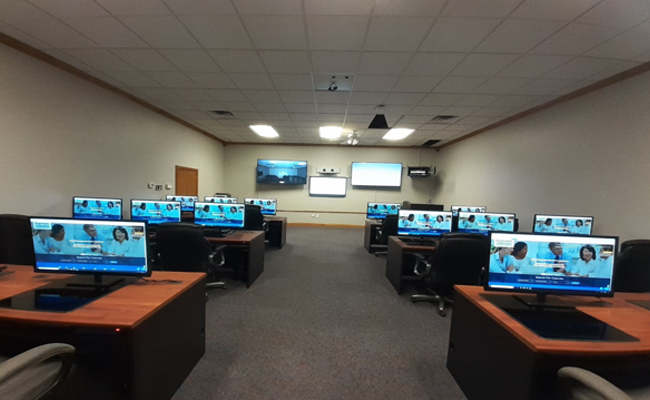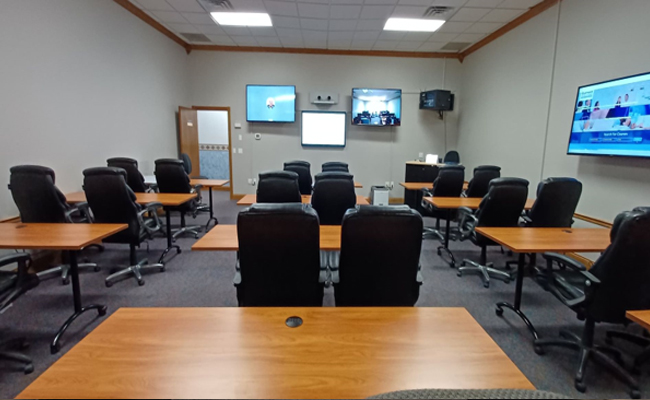 Get Everyone Involved, Regardless the Location
Bring together both physical and virtual locations by using Cisco Telepresence/WebEx Meetings!
2020/2021 has shown us that companies can connect employees and offices throughout the United States and abroad, to operate effectively and save money. The remote worker is here to stay.
Are you a Lawyer, Doctor, Government Employee, Human Resource Manager, or Business Owner that needs to hold Meetings or Trainings for your Clients or Staff and they are all in different locations or states even countries? Even just finding that perfect place can be difficult due to things like budget or location.
At Current Technologies CLC you will have access to a highly efficient professional, conductive environment, reasonably priced and convenient location to hold your Meetings or Trainings that are essential to every company.
Current Technologies CLC has equipped our Conference Room and Classrooms with the newest state-of-the-art technology in Conferencing Equipment. Whether you are a Lawyer needing to hold a Meeting for depositions, or a Human Resources Manager that needs to train your staff on Company Specific Software you will receive the Best Training Resources available and so much more!
Rental Features Include:
Seats 18 Students & 2 Instructors
State-of-the-Art Computers & Labs
Instructor Workstations
Technical & Setup Support*
State-of-the-Art TelePresence Systems
65" to 85" Presentation Screens
Break Room/Kitchen
*additional fees may apply
Fully Networked Environment
High Speed Internet Access
Printer in Room*
Comfortable Seating & Spacious Desks
High Resolution Video and Voice
WebEx Board & White Board
Beverages & Snacks Optional*
Call for a quote