What's New in Cisco DNA Software: SD-WAN and Routing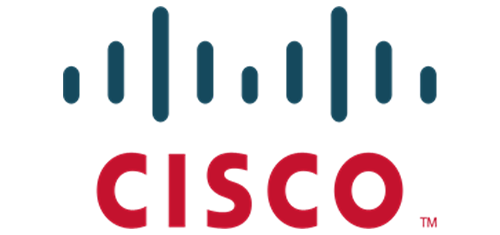 Introduction
The enterprise networking business seems to always be in a state of flux. Entrants, features, solutions ebb and flow into and out of the market like tides at a beach in Florida. We know that you have come to trust Cisco as your enterprise networking partner and rely on us to ensure that the networking and security tools at your disposal are the sharpest and most fit for purpose in the market. In the spirit of continual improvement, and our goal of delighting our customers, we are happy to announce the following improvements to Cisco DNA Software for SD-WAN and Routing.
All good things come in three …
Cisco has made substantial changes to Cisco DNA Software for SD-WAN and Routing subscriptions all effective and implemented by the end of December 2021. The changes fall into three distinct areas: Cisco DNA for SD-WAN and Routing tier improvements, expanded bandwidth tiering, and right-pricing the Cisco DNA for SD-WAN and Routing Solution. We'll discuss each of them in turn.
This section covers changes made to Cisco DNA Essentials for SD-WAN and Routing. Cisco is moving several features previously available in Cisco DNA Advantage down into Cisco DNA Essentials. Specifically, we have moved several Cloud Networking and Security features to Cisco DNA Essentials to enhance our SD-WAN and Routing entry-level offering for small and medium businesses, and to meet the needs of price-sensitive customers. Additionally, we have increased the VPN limitation in Cisco DNA Essentials to 4+1 (User/Management VPNs). The list and chart below speak to the feature additions in Cloud Networking and in Security to Cisco DNA Essentials for SD-WAN and Routing.
Cloud Networking functionality moving to Cisco DNA Essentials
Essential Cloud OnRamp for IaaS, SaaS, and Colo
Multicloud: GCP, AWS, Azure
Security functionality moving to Cisco DNA Essentials
Cisco AMP with SSL proxy
Basic URL filtering
As you can see, no changes were made to the feature functionality of, or license quantities included with, Cisco DNA Premier for SD-WAN and Routing.
Bandwidth Expansion
We have two changes in this section. First off, we have expanded Bandwidth Tier availability to all Cisco's SD-WAN capable device families. Customers purchasing Cisco ISR and Cisco ASR devices now have the ability to select bandwidth tiers instead of individual bandwidth levels. Secondly, Cisco has increased the nominal and aggregate bandwidth capacities of Tier 0 and Tier 1 bandwidth purchases. Please consult the below chart detailing those changes.
We intend to slowly phase out the Discrete Bandwidth Level pricing construct in favor of the Tiered Bandwidth approach. You can assume that by the end of March, 2022, Tiered Bandwidth will be the only selection available.
Right-Pricing
Following the time-honored tradition of saving the best for last, pricing for Cisco DNA Essentials and Advantage for SD-WAN and Routing was given a once over and deemed lacking. Our analysis showed that price-sensitive customers were having difficulty aligning the cost of the subscription to the benefits of the subscription. The analysis also covered the competitive market and found there was room for improvement there as well. As a result, Cisco has revamped the subscription pricing for Cisco DNA software for SD-WAN and Routing, aligning the cost to the benefit and making Cisco much more competitive in the marketplace. The pricing adjustments will only be made to the Tiered Pricing option (Tiers 0/1/2/3), and not to the Discrete Bandwidth Level pricing. Pricing for Cisco DNA Premier for SD-WAN and Routing remains unchanged.
We won't go into the grisly details here in this blog, but as a new subscriber, you will enjoy across the board list price reductions between 10% and 20% for Cisco DNA Essentials and Advantage subscriptions purchased in an Enterprise Agreement. If you're looking at a la carte purchases, the list price reduction could be as high as 25%!
Conclusion
Choosing the right enterprise networking partner, one with a global cloud architecture, a peerless security pedigree, and bulletproof devices is key. Trust Cisco to provide you with the software and hardware selection you need and to assist you in improving your networking and security operations at your own pace.
If you combine the feature improvements in Cisco DNA Essentials, the bandwidth increases in Tier 0 and Tier 1, and the price reductions we're making in Cisco DNA Software Subscriptions for SD-WAN and Routing, there has never been a better time to subscribe to Cisco DNA software.
____________________________________________________________________________________
*Related to the Blog post above.
Current Technologies CLC also has the following Custom SDWAN courses, click the link below.
Check out our Custom SDWAN Courses
If you have any questions let us know.
Current Technologies Computer Learning Center
6210 Central Avenue
Portage, Indiana 46368
Phone: 219-764-3800
Fax: 219-764-3805
Email: info@ctclc.com
---